Most persons already use WordPress to create their websites. But it can be used for so much more than that. Today, I'm giving you inside tips for making money selling WordPress services. There are many ways to can leverage WordPress to create and grow a successful business and I'm excited to tell you how.
Many people have already created businesses for themselves by just selling WordPress services or products. If you are interested in doing this as well, but not sure how to, you'll find out today. We'll explore what you can create to assist other WordPress users and include what to consider before starting any of these business ventures.
7 Ways to Make Money Selling WordPress Static Sites
WordPress is not just for building websites. It's also a great place for hungry entrepreneurs to start successful businesses. It's not just about selling products. There are other ways to offer services to WordPress users at a premium.
Offer Premium WordPress Plugins and Themes
Headless WordPress Website Development & Design
Serverless WordPress Installation and Customisation Services
Start a Headless WordPress Hosting Company
Create a Static WordPress Maintenance and Support Service
WordPress Optimisation and Speed Service
Bonus: Offer WordPress Security Services
1. Sell WordPress Products and Services
As a WordPress user, you have probably used or you are currently using a few third-party products with your core installation. From experience, I can definitively say that there are several key products that a lot of WordPress users willingly pay a premium for. Combine this with static WordPress sites and you have a new niche market for yourself.
2. Offer Premium WordPress Plugins and Themes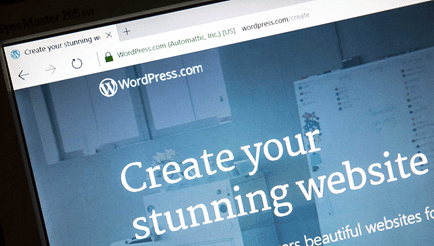 If you're a developer who is confident in your coding ability, this is a great opportunity to create premium themes or plugins to generate extra income. All you need to invest is your time! After creating an original product, you can decide to start your store, sell using a marketplace or sell on both.
An awesome perk of having your own store is that you have 100% control. That means that you decide on your prices, what you sell and when to run promotions.
But it's not all glitz and glamour. Owning your store comes with responsibilities and difficulties. You are in charge of taking the necessary precautions for customer data security, follow all local e-commerce laws and in the cases where you sell internationally, you abide by those laws as well.
3. Headless WordPress Website Development & Design
One of the first and easiest things to do on WordPress is to create websites. If you are a competent web designer/developer you can build websites for clients. This can sometimes come with its own challenges while working with clients from concept, creation through to potential maintenance.
This can be quite profitable. The hardest part as mentioned earlier may just be working with clients. Each customer is different and some can be difficult. But once again, this is your business so you get to decide what level of service you want to offer your clients. Ensure you create a transparent contract and present it before beginning a project. You should also ensure that your site is secure.
Often after building the WordPress page there is no income anymore. But if you combine this with our site generator you can easily charge from $10 to $100 each month for keeping the website static and secure.
Fun fact: With FLATsite you won't need to care about maintenance of your clients WordPress plugins and WP versions anymore. This is because FLATsite automates the process in the backend. So, your WordPress is in a secure environment and not on the hosting server when you publish your static site. So, less maintenance, more security but still a nice monthly fee to bill to your clients.
4. Serverless WordPress Installation and Customisation
Maybe you don't want to continuously work with clients. If so, you can opt to offer one-to-one services such as a plugin or theme installation. Other experts already offer this exact service and so can you.
Some WordPress newbies only know how to create blog posts. This is where your expertise come in. You can create your own niche of installing and setting up themes or plugins for static or dynamic WordPress users.
If you don't want to deal with recurring invoices, that's ok! We understand that. FLATsite will soon offer a "per site model". Where the client pays roughly $10 a month. If you become an affiliate of FLATsite you'll get your share in the profit as partners do.
5. Start a Headless WordPress Hosting Company
Are you interested in creating your headless WordPress hosting company? If you are and you already understand the core WordPress functions, you are almost there.
The awesome part is that you don't even need to have your own servers to start offering hosting services. Many of the large hosting companies offer reseller hosting as an option. With your plan, you'll get the necessary tools needed to create your package with guidelines on how to manage your customers' accounts from your user panel.
One of the benefits of being a reseller is that you can easily secure a recurring salary from clients.
Before you start, be sure to look at the requirements of offering hosting. You'll have to consider contracts, updates, server security, etc. Ensure you do your research.
You could sell services on a 'per site license-model' for about $35.00 per WP/month. If you are able to find 500 clients in a few years… you will make at least $17.5K a month – on a recurring! That's more than 200 grand a year! Where can I sign up??
6. Offer Static WordPress Maintenance & Support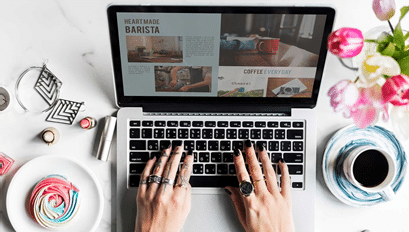 Now that static WordPress sites are picking up momentum online, it's your chance to offer maintenance and or support services. WP Curve and WP Butler are just two examples of companies already catering to WordPress maintenance market. Just offer your services to people who simple don't have the time or skills to do upkeep of WordPress sites.
One of the best parts of offering these services is that FLATsite pretty much automates WordPress plugin and theme updates. So, you only have to verify and push updates to the hosting server.
What's even cooler is when you convert WP sites to static. They become impenetrable to attackers and internet bots. Setting up static sites come with lots of perks too.
You can easily create a separate client account and set user access or limits. Your clients will get a separate WordPress/FLATsite login from the Admin. And your clients can still work with the WordPress editor and page builders as they are used to. But they benefit from security and speed that headless sites have to offer. We really did our best to make headless WordPress easy for everyone.
7. WordPress Optimisation and Speed Service
Everyone hates a slow site. I know I do. Bleh! You can be the solution. To start off, FLATsite static sites load ultra-fast and browsers have fewer queries since there's no CSS or Database to communicate with.
Like many other Internet user, I often click-away if I find the page load is too slow. Also, Google knows that and will eventually lower slow websites rank on its search engine. It's something that a lot of entrepreneurs know too.
"Slow sites don't rank well on Google."
Big cooperation's often hire other big SEO agencies to optimise their websites. They often charge top dollar to tell companies how to optimise page speed. However, smaller businesses either try to fix it themselves or look on platforms like Upwork or Fiverr. So why not create your own gig on Fiverr?
Bonus: Offer WordPress Security Services
Before working at FLATsite I used to own and run a few local computer (repair) stores. Do you want to hear a funny story of what I learned there? "I was cross selling antivirus programs to 97% of clients that came in with a virus on their laptop."
Here was the case. When a regular client came in to talk and look at the latest Nvidia Titan RTX card, I slowly asked them about their antivirus software. They either said: "I have a Free version of AVG, Avast, or Windows security. Sometimes they would say they didn't have one. If I asked these clients if they wanted an antivirus. They would say: "NO! I don't need that, I'm good with FREE or NO protection." When I asked the same question to a client who got hacked or had a bad infected malware or virus the answer would be Yes. "YES, of course! I knew about the risks, but I thought this would never happen to me…"
The same goes for WORDPRESS USERS. Once they experience the impact of a hacked WordPress, clients will try hard to find a solution that to prevent it from happening again. What better way to offer them your Headless WordPress service? As the WP admin, you will be in a secure environment away from the website's server. There is no way to get brute force access to the database. This is because the site that their website visitors' will sees is just a copy of the existing site.
Conclusion
WordPress is not just popular, but and an amazing platform, which is not just for website building but for successful businesses as well. I hope the information was helpful. If you have questions or comments be sure to post them in the comment section below.
Writer
Michiel Grotenhuis – COO at FLATsite