One of the most extensively used Content Management Systems on the internet is WordPress. It powers roughly one-third of the world's websites, from blogs to business corporations. WordPress is user friendly and efficient.
However, WordPress is also known to be riddled with various security issues, including; hacking, login errors, and internal server errors. Signing up with FLATsite is one of the best ways to enhance your WordPress sites' performance and security. You should never have to worry about WordPress security again.
WordPress Login Security Issues and Solutions
If you have been experiencing WordPress Login Security Issues, we've got you covered with helpful tips that will grant you access to your site in no time. FLATsite can help to prevent and solve a myriad of login issues.
Lost or Forgotten Passwords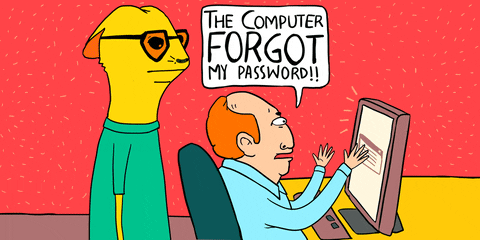 Lost or forgotten passwords are more common than you may think. If you have lost or forgotten your WordPress password, the first thing you should try is using the built-in recovery feature. Click on 'Lost your Password?' and from there, you will be prompted to enter your email address. WordPress will then send a link to the email you provided them, which will allow you to reset your password.
Using FLATsite will solve this common login issue as it automatically remembers WordPress logins. Users only need to log in to FLATsite's secure portal to gain access to the dashboard of WordPress sites. Learn more on how FLATsite protects WordPress logins.
Cache and Cookies
Cookies are small files located in browser directories that track a user's interaction with certain websites. During the login process, WordPress requires the use of cookies. If cookies aren't enabled, WordPress login cannot take place.
There is a simple fix to this login issue which requires you to ensure that cookies are enabled and then clearing your cache and cookies. However, using FLATsite renders this issue obsolete because though WordPress requires cookies to log in, FLATsite skips this step.
Plugin Interference
Another common WordPress Login issue is the occurrence of Plugin Interference. Plugin Interferences could occur because a plugin was not updated properly or because there is an issue between two or more plugins.
Once you have confirmed that the issue is indeed caused by a plugin, you can resolve it by either deactivating all your plugins or renaming them. To deactivate WordPress plugins, connect to your website using a File Transfer Protocol (FTP) client or use the File Manager app in your hosting account dashboard.
Once you are connected, locate the 'wp-content/plugins folder and rename it. This will deactivate the WordPress plugins that are currently installed on your website. After deactivating the plugins, try logging into your WordPress website.
If you are granted access, this simply means that one of your plugins is the cause of your login issue. WordPress users should note that plugin Interferences are not initiated during FLATsite logins.
Theme Interference
Theme interference can be the culprit behind WordPress security login issues. This is true, particularly if your theme includes a custom login page. To determine if theme interference is what is causing your login issues, you can change the name of the theme folder via FTP. From there, WordPress will return it to its default theme.
To rename your theme folder, head to the 'wp-content/themes' via FTP and find the active theme's folder and change the name. After this is done, you can try logging into your site to check if your active theme was behind your login issue. Theme interference is not applicable with FLATsite.
FLATsite to the Rescue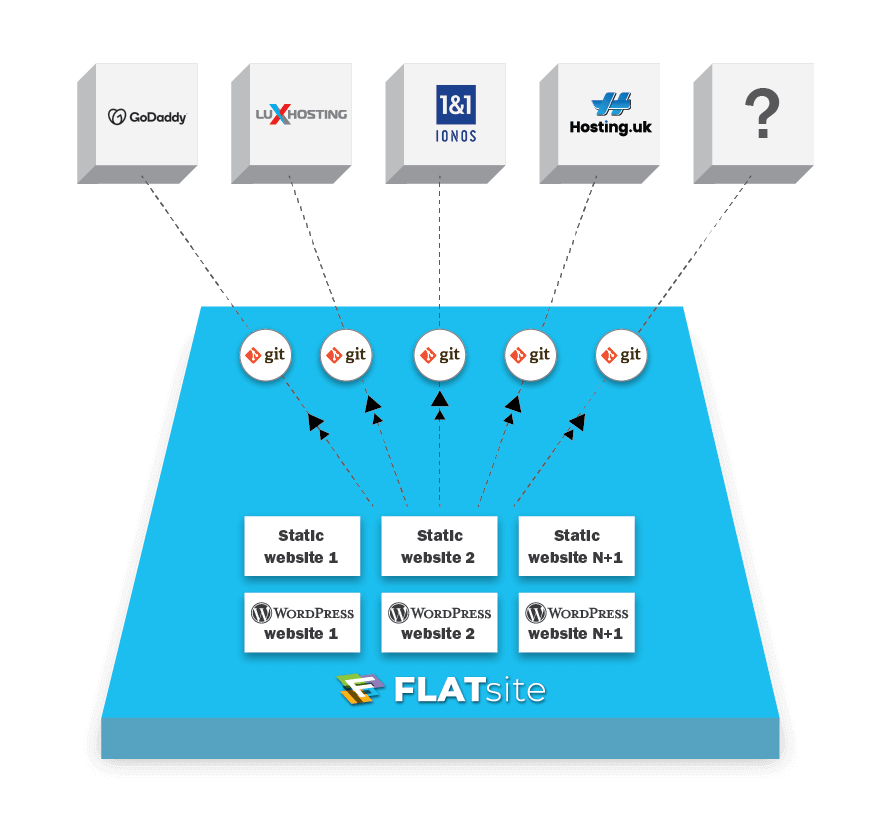 Apart from the common WordPress security and login issues, there are other ways that FLATsite can make your WordPress experience more secure and efficient.
FLATsite engine can protect your website from potential attacks.
When you create websites on FLATsite, hackers and internet bots can't gain access to your WordPress backend. Instead, your site visitors will see a static website clone of your WordPress site. FLATsite was developed to help curb potential WordPress security attacks.
FLATsite Portal provides users with a secure and private gateway for WordPress, thus eliminating the chances of malicious attacks. With FLATline, users will never have to worry about missing WordPress plugin and theme updates again.
Additionally, FLATsite is maintenance-free and will automatically update plugins and themes to the latest version.
FLATsite is aware of the problems WordPress users' face, particularly those related to security logins. Theme and plugin interferences, cache and cookies, and lost and forgotten passwords are common login issues that FLATsite has gotten a handle on. This means that WordPress security should never become an issue to its users again.
Learn more about how to fix WordPress login issues here.
To wrap up
FLATsite is aware of common WordPress issues and it provides multiple solutions to prevent them from happening. With a boost in security, speed, maintenance, cost, and convenience, your WordPress experience just got a whole lot better, all thanks to FLATsite. If your ready to give FlATsite a spin signup for just $1 in the first month or book your free consultation with a FLATsite expert.