A Private Blogging Network (PBN) is a network of blogs that seem unrelated but are all designed to do one thing. They create backlinks to a particular website, so they can boost that website's search rankings.
PBNs are one of the best-kept SEO secrets, but you can't just string together a bunch of link-stuffed websites and call it a blogging network. You must be strategic. If search engines realize that you're using a blogging network to boost your website's rankings, all your hard work will have been for nothing.
So, here are the top rules for building a successful blogging network:
Top 5 rules for building a successful blogging network
1. The bigger your blogging network, the better
via GIPHY
The more links you have coming to your main website (also called your "money website"), the higher it will rank. But if all your links come from the same few websites, not only will your rankings suffer, but your blogging network could also be flagged. It's much more effective to have a massive blogging network, with each website sending only a few links to your money website.
If one hundred websites give you one link each, this looks better for your money website than having two websites that give you fifty links each.
So, work on expanding your blogging network. Check out this in-depth post to learn everything you need to know about PBNs.
2. If you can, go static
As you might imagine, having a massive network of blogs can rack up a huge hosting bill. That's where going static will come in handy.
Static websites do not require a database. So, static sites take up less server space than a dynamic website (like one you'd create using WordPress). Because static websites take up less space, they're also cheaper to host. And because they have no database, they're also more secure than dynamic websites whose database makes them a prime target for hackers.
Not only are static websites cheaper and more secure, but they're also lightning fast.
And their quick loading times and fortress of a security system makes them rank high in search engines. When your blogging network ranks high in search engines, its links become more authoritative, and your site ranks faster!
3. Use a static site generator like FLATsite
(Shameless plug, here.) But FLATsite really is the best option for turning your WordPress website into a static website.
For one, with FLATsite, you can still use WordPress on the backend, because we use headless WordPress technology. This means you get all the fun features of WordPress, and you can still deploy your website on the frontend as a static website!
There's also a fully functional staging environment at your disposal ideal for testing your website before you launch. And it's great for agencies, teams and anyone who needs to manage hundreds of websites from a single dashboard.
This will help you keep track of all the websites in your blogging network while keeping your hosting costs niceand low.
4. Use different web hosts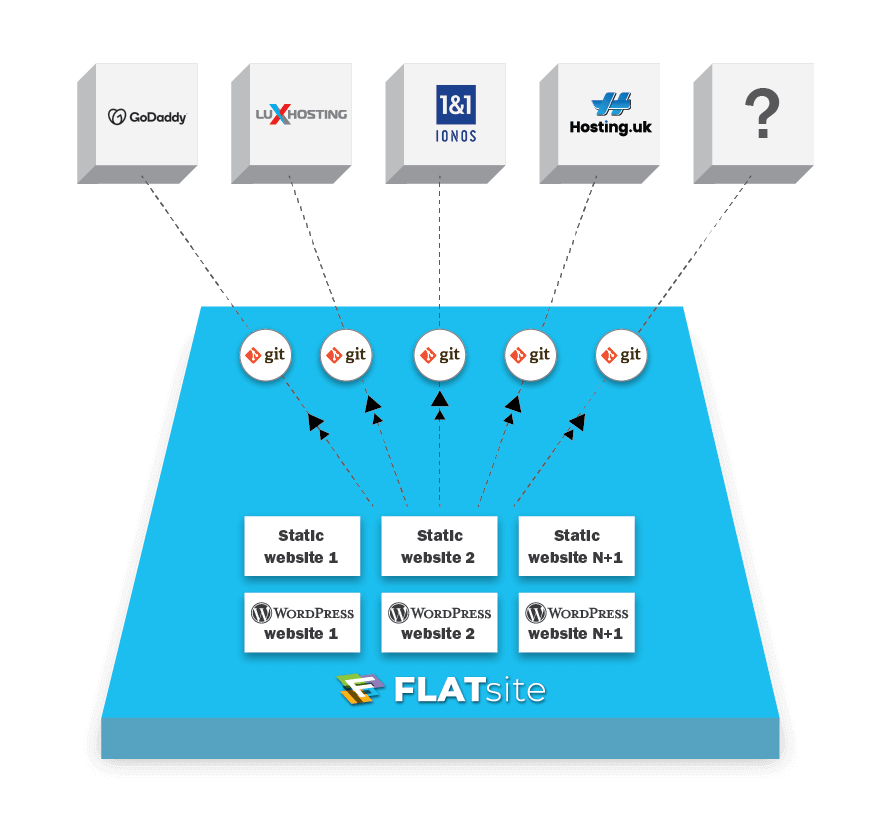 The websites in a blogging network should not appear to be connected, so try to host your website with different companies. And get this, with FLATsite, you can host your static sites anywhere!
The beauty of FLATsite is that you can create your website on our platform, then point it to any web host you like!
Plus, you can manage all your websites in one place, using one dashboard and one set of login credentials (per user). This makes your job so much easier and helps keep your blogging network running smoothly.
5. Invest in your blogging network
Links from low-quality websites won't do much to improve the ranking of your money website, so you need to make sure your blogging network has high-quality content.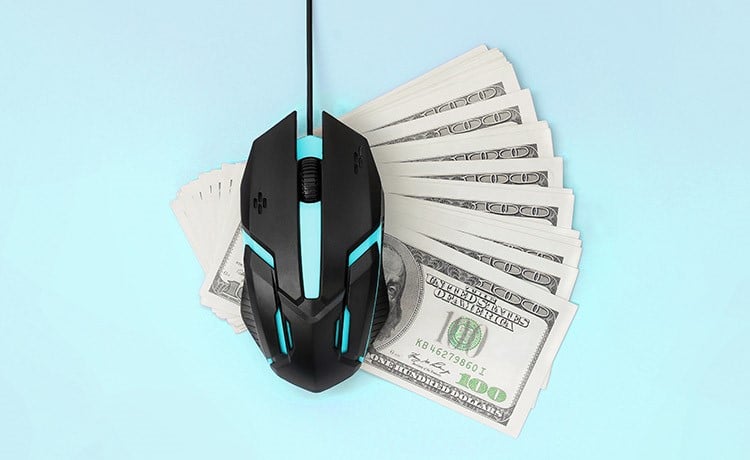 Aim to make your blogging network so good that you start generating backlinks from outside your blogging network. This means creating content that's genuinely valuable and engaging.
This also means that at a minimum, your blogging network should have all the features that have become staples in every website: an "About" page, a contact page, a privacy policy, social media buttons, and so on.
Bonus: Don't sell links
When your blogging network inevitably expands because you've followed all the tips in this guide, you may be tempted to start selling links. Don't.
This is the easiest and fastest way to get your PBN flagged.
Instead of shooting yourself in the foot, keep working on building your PBN so that you can increase the value of your money website. Selling links may seem attractive now, but it's better for your main website in the long term if you don't do anything to get your PBN noticed for what it is.
Learn more about what to look for before buying PBNs here.
The simple truth
It takes careful strategy to create a successful blogging network. But if you follow the six tips in this guide, you can create a PBN that's massive, secure, and cheap to host!
See how FLATsite can help you build secure and reliable blogging networks with massive traffic. Start creating quality static WordPress sites on FLATsite and set up your site or blogs the right way. Click this link to start using FLATsite.