The use of PBN hosting is great to help your websites gain competitive edge, high quality traffic, improved SEO ranking among other excellent benefits. The formula for an excellent PBN hosting strategy is quite easy. It requires original, high quality content, quality links from other websites along with the right hosting provider. Your hosting strategy will require no footprints to be successful. To help you yield these great results, here are 10 best PBN hosting providers. But first where to set up your PBN?
FLATsite – Secure and manage your PBNs easier
Flatsite.com – This platform providers user with the ability to build as many PBN WordPress static sites as you like. Plus, you can safely build and secure your website and enjoy higher ranking on Google without leaving a footprint. You can also increase on storage as you grow. Start at $44.95 monthly for this ideal PBN management platform. The following great features can be explored:
Convert any WP site to a super-fast static HTML site
Reduce hosting cost with lightweight static sites
Manage unlimited WP sites
1 Beautiful and user-friendly dashboard
Connect to any hosting provider through (s)FTP
1-Click WP blog install and auto-maintenance
100% FREE WP site migrations from any host
Zero footprints. Not even Google knows
You can only build WP websites on this platform but it allows you to plug in whichever and as many hosting providers you want. What's more it is easy to use and is great for newbies working with PBN's.
The most popular and cost effective PBN hosting
Let's start with a list of popular hosting options. One of the best ways to avoid de-indexing and successfully operate PBN sites is to go to popular hosting providers that 'real businesses' are using and purchase a new account for each site. First up:
Hostgator for PBNs
Hostgator is an Internationally recognized hosting platform, which is widely used for PBNs. For little as $2.75 monthly, you can enjoy shared hosting for 1 site. Here's a look at their offering:
IPs full of real websites
User friendly dashboard
Great customer service
Many IPs
Great Uptime
The page load time is slow though and fees increases after a year of service. Also, their security is not best.
Hosting.co.uk Web hosting and WordPress hosting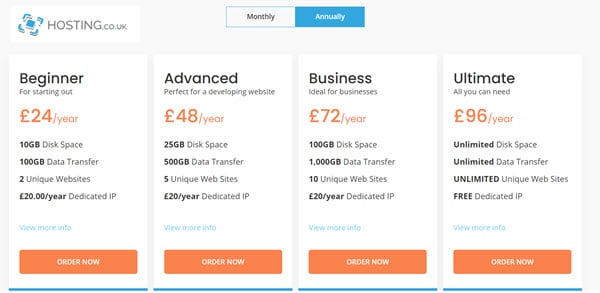 This UK-based web host gives you the ability to host multiple websites on their smallest plan. They are known for fast, reliable support and vouge to not stuff plans with unnecessary items. Their WordPress Hosting plans start at only £2 monthly. The features include:
cPanel control
1-Click app install with over 200 applications
Secure hosting with DDOS protection
SSL encryption available
99.9% uptime guarantee
Cloud Backup
Free SEO tool
Many IPs
Hostpapa
Starting at $3.95 monthly, you can enjoy shared hosting for 2 sites from Hostpapa. Their features include:
Easy interface
Fast Servers
Lots of clean IPs
The drawback to this provider is their slow customer support response time and page load time.
A Small Orange
At $8.80 monthly, you can have access to shared hosting for unlimited sites with A Small Orange. At the same time, you can enjoy:
A user-friendly dashboard
Good and reliable uptime
Great customer support
Decent amount of IPs
SiteGround Hosting
For $3.95 monthly you can start with shared hosting for 1 site on SiteGround. Below are some good features for this provider:
Site is Reliable
Efficient dashboard
Reliable uptime
Good load times
Challenges experienced with this provider includes higher renewal rates and slow response customer service.
NameCheap Hosting
Many experienced professionals state that NameCheap is a great non managed hosting platform to begin with. It is great for persons looking to host their own PBN but need something stable and reliable. For as low as $1.58 monthly, you can host 3 sites. Here are their great features:
Excellent Customer Service
Dashboard is very easy
Excellent Prices and Reliability
Managed PBN Hosting Options
Separately from the above options, you do have managed PBN hosting solutions offered by large networks. This option frees up your time while these companies take care of the work for you in managing all your PBN websites.
MonsterHost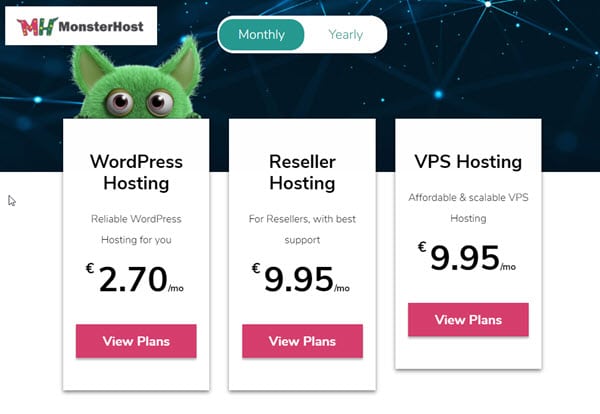 The EU focused hosting platform MonsterHost, gives you cPanel access to manipulate things to your liking. This is great especially for experienced professionals and it makes the work much easier. For less skilled users, don't worry they have managed hosting options available. Their top features include:
Plans start at 2.70 € /month
User friendly dashboard
Efficient and friendly customer service
cPanel access
Good mix of IP addresses
Deindexation and DA check
This platform could be better with auto update for sites back up and to SSL.
LaunchCDN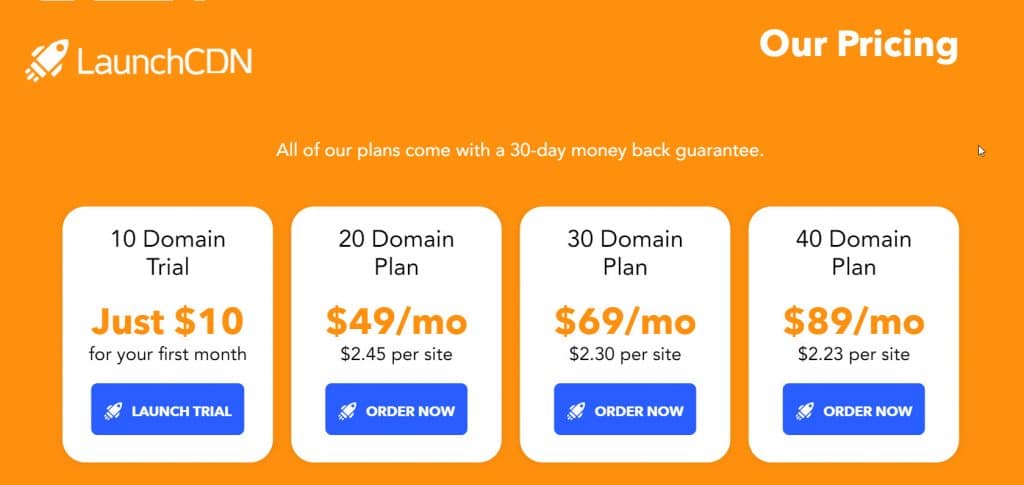 The best feature about LaunchCDN platform is that it uses content delivery networks (CDNs) to host customer PBN sites on different IPs. This allows them to host your PBN sites alongside legitimate, regular, non-PBN websites unlike other PBNs which host your site along other PBN sites. With $27 monthly for 10 domains, you can start with their basic plan. Other features include:
Has a trial period of $5 first month
Friendly enough dashboard
Good IP's
DA, TF, CF check
Great Customer Service
FTP access
The platform is cumbersome because of its CDN nature and no de-index check is performed.
Conclusion
The option really lies with you and your requirement as to which PBN hosting solution is right for your needs. As stated above, there are many popular moderately priced non-managed PBN hosting solutions while there are the managed types which takes the hassle out of PBN management for you.
FLATsite also offers a solution designed to build, secure and reduce hosting costs for PBNs with zero footprints. Whether you're a small or large enterprize PBN management can benefit your business. Choose your plan now to start FLATsite PBN Manager today!