WordPress websites run tons of tasks before it gets to the page you see in your browser. Dynamic sites are slower. Whereas, a static website, can run without connections to any database, making it faster. It also requires (if any) endpoints meaning you have better security. Before we get to the four essential serverless plugins, let's quickly look at what a serverless plugin is and then you'll understand why a serverless form and other similar plugins are essential for the static websites.
What are Serverless Plugins?
Another thing to note is that going serverless means that cloud computing is in full effect.
Serverless computing is a cloud service that administers machine resources on demand.
Simply put, there isn't a server present that holds resources in volatile memory; the operations are instead done in short bursts and the results sent to storage. Therefore, when an app isn't in use, no resources are allocated to it.
FLATsite offers serverless plugins that will make using your static website even easier. Serverless plugins allows users to overwrite the core functionality of a framework.
There is a wide range of Serverless framework plugins that are available to you. Today, we'll explore 4 essential serverless plugins you should get for your static website.
WordPress Plugins That Work With Serverless Sites
1. FLATsite's Serverless Form Plugin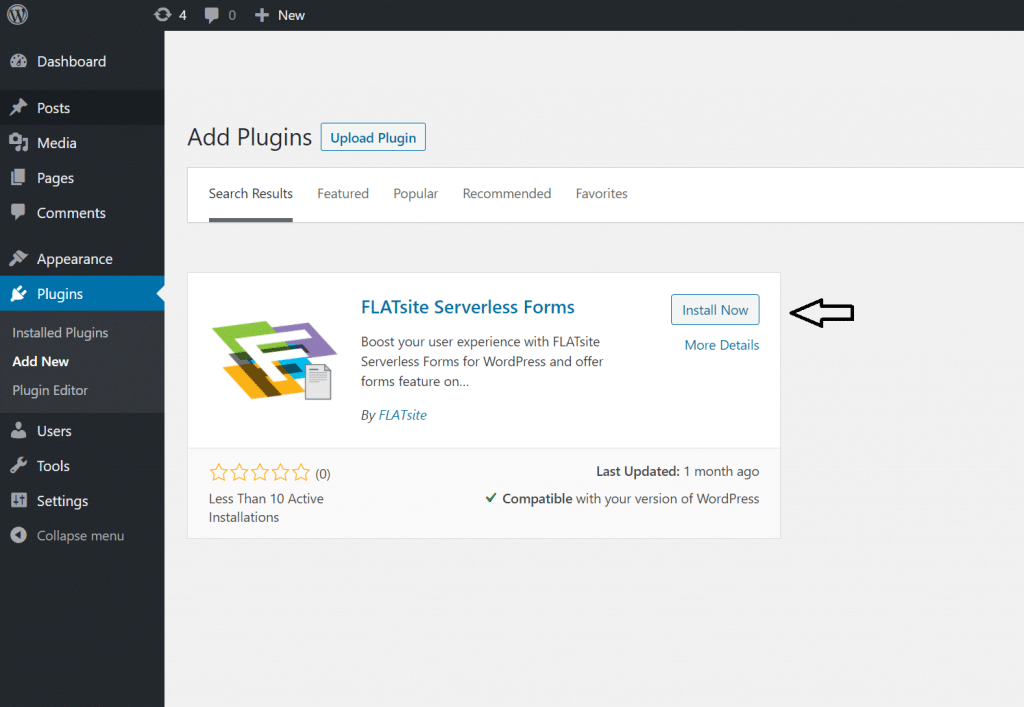 With FLATsite's Serverless Form plugin, you can overwrite the actions of other web forms from the backend of your serverless WordPress site. Our serverless forms plugin is indeed #1 and has helped thousands of websites across the globe to convert to static HTML to optimize page load speeds, responsiveness, and improved website security.
This responsive Serverless Forms plugin also gives you access to hundreds of WordPress forms without utilizing a database.
Serverless form plugin guarantees a better user experience because it works with other static WordPress websites.
Some of the great features of FLATsite's Serverless forms plugin are that:
It uses serverless PHP base WordPress
It works with IFTT, FormKeep, Formspree and other external services
It has a custom 'Thank You' page and a single HTTP Endpoint
Get a serverless Form for your WordPress static site,
2. FLATsite Serverless Search Plugin
FLATsite has a free Serverless search plugin that is available to everyone. Making it perfect for you, especially if you want to make your static website perform even better. FLATsite's Serverless search plugin guarantees a better user experience when in search mode.
This plugin is compatible with most WordPress themes and is extremely responsive.
It is also fully powered by JavaScript and allows you to search in posts, pages as well as in custom post headings.
The FLATsite serverless plugin has lightweight script and index files and you will also be able to get automatic search replacements and widgets.
Other incredible features of FLATsite's serverless plugin include:
High Compatibility and responsiveness
Search in excerpt, description and title
Cache is optimized
Available widget and Automatic Search replacement
Installation of this plugin is quite easy. Simply download and install it and then activate it in your WordPress backend.
3. WordPress YOAST SEO Plugin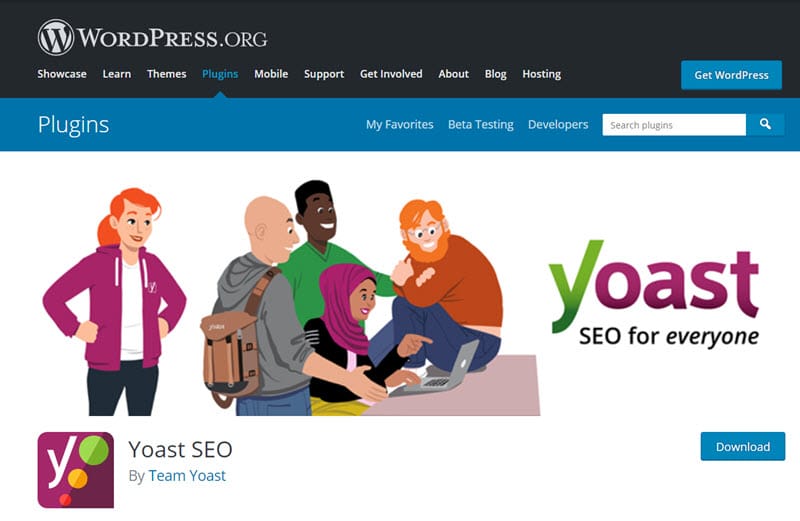 YOAST SEO helps your website to have higher rankings in search engines. It's also a great way to manage your website's search engine optimization.
A premium version of this plugin will unlock additional features, tools and functionality. YOAST SEO is designed to help its users get the most out of their websites. Some features of YOAST SEO are:
SEO improvements are automated
It makes it easier for Google to understand the structure of your website with advanced XML sitemaps
It offers title and meta description templates that give better branding and visual consistency when you appear in search results
Faster loading times for your entire website because it manages data on WordPress in an innovative way
YOAST SEO plugin comes with premium support and seamlessly integrates into other plugins to meet your SEO needs.
4. WordPress Multilingual Plugin – WPML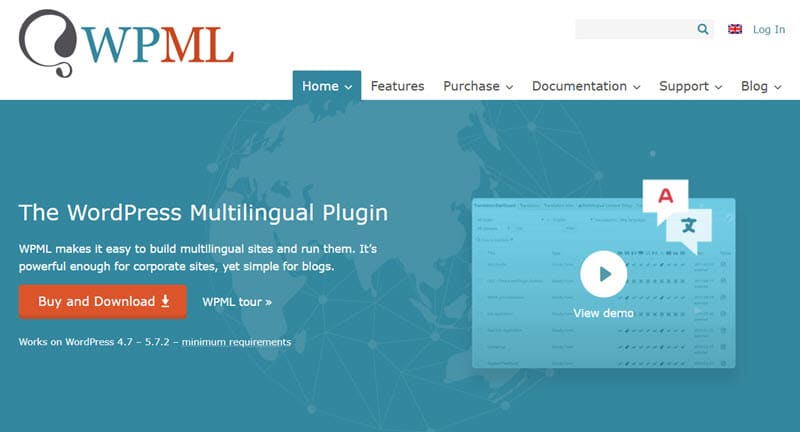 Engage a wider audience by making your website dynamic with WordPress Multilingual Plugin (WPML). WPML is perfect for corporate sites as well as blogs.
When you have the WPML plugin you will be able to do the following:
Translate pages, posts, menus and even your theme texts
WPML is compatible with themes and serveral plugins. It also works well with WordPress API
It's also great for multilingual SEO giving you the best optimization in any language
The WPML plugin also offers translation management as well as an interface for professional content translation
There is support available for all who use WPML and offers support in over 100 languages.
Conclusion
If you utilize these 4 essential Serverless plugins you will see improvements in your static websites. For the best user experience, fast loading, high performing secure websites use FLATsite to convert all your dynamic websites to static.
Go ahead and take advantage of both our free Serverless Search and Form plugins that can be used on your newly converted static WordPress site. Get started today to experience easier and more efficient management and growth of your static website. Enjoy the best of WordPress with fantastic plugins and a durable static site on FLATsite. Test it out at $1 in the first month with our limited-time promo.